AirQ'be Inflatable Tent
When you need something easy to put up at your next hospitality, tradeshow, or event, the AirQ'be can be put up individually or connected together.
The AirQ'be is an inflatable tent and durable due to the choice of materials. The basic unit is made of drop stitch, B1 coated and available in carbon black or light grey. The adhesive satin polyester covers makes the AirQ'be easy brandable. A widely applicable product and immediately ready for use thanks to the quick installation!
Dimensions (outside)

Length
300cm

Width
300cm

Height
280cm

Height opening
225cm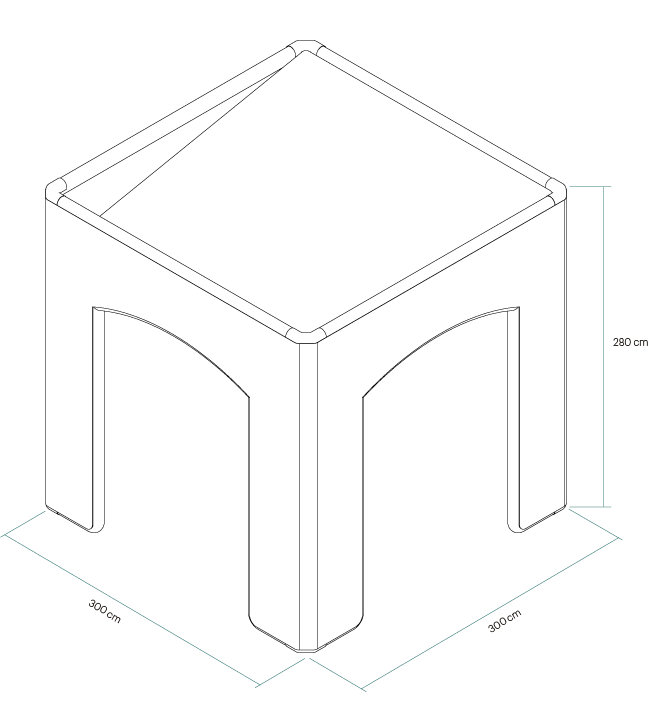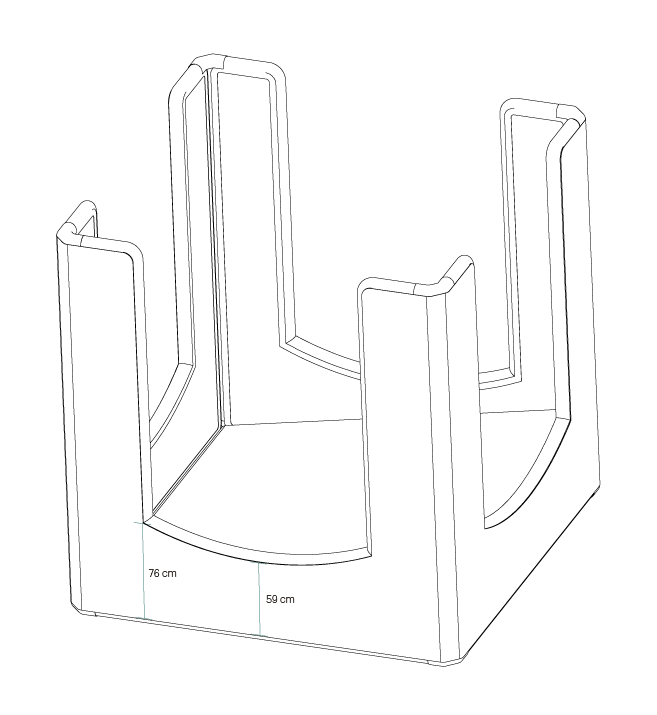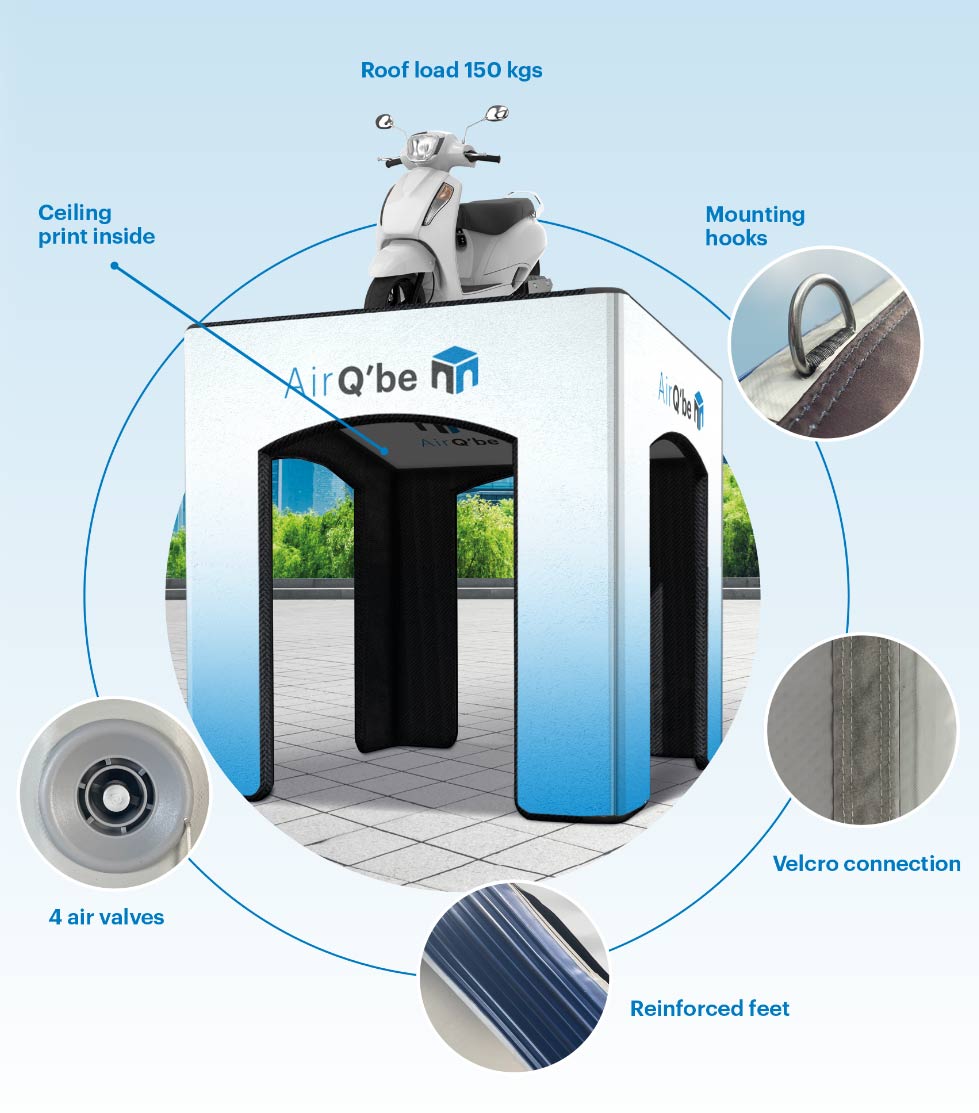 Step 2
Fold it open with the legs facing upward
Step 3
Inflate the ceiling and turn it upside down
Step 4
Inflate legs and help it up