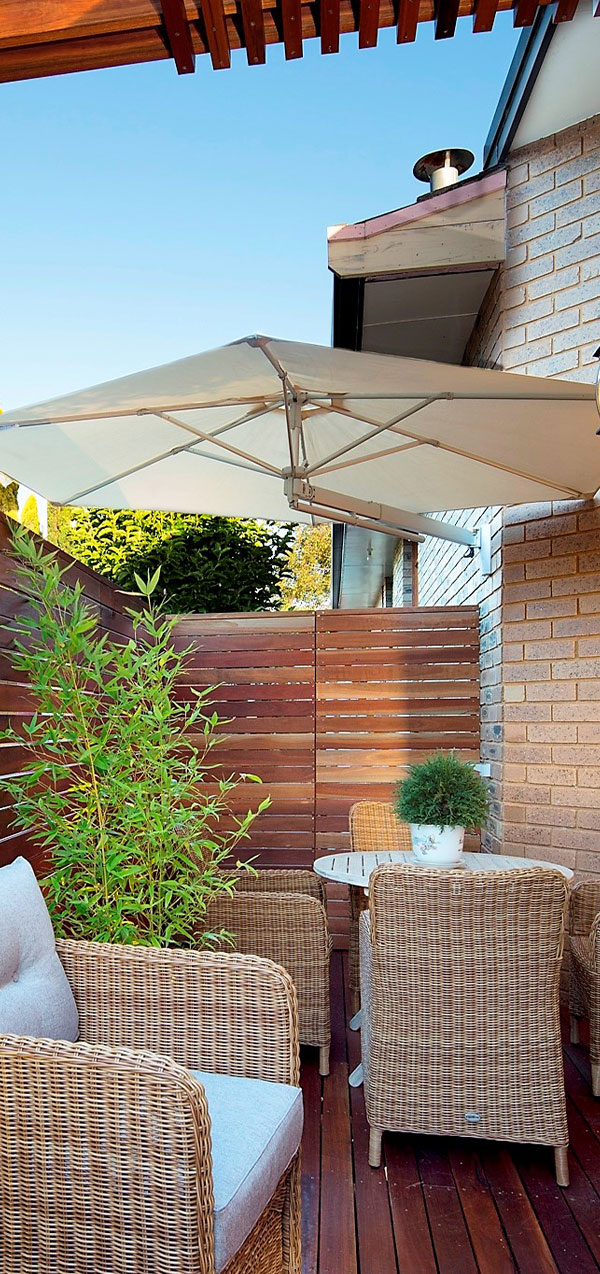 SU3 Wall Mounted Umbrella
$1,483.50
OUT OF STOCK, PLEASE CALL
TO ORDER 0800 800 279
Mounted Shade.

Wall Umbrellas for Every Space.
Shadowspec's SU3 Wall Mounted umbrella rotates, tilts and extends. It's designed for small and interesting spaces. Key to this is the wall mount bracket that can be fixed on a wall, post, beam or pillar. It is ideal for settings such as patios, decks and courtyards. A resilient and adaptable outdoor umbrella, the SU3 Umbrella makes shade possible when a traditional parasol or cantilever umbrella isn't the optimal choice for a your shaded area.
The SU3 sunshade is designed for use in the home and garden. The SU3 umbrella is our 'relax in the pool' umbrella. Imagine your spa pool in the corner with an SU3 over the top keeping you shaded on a warm day and protected from the rain in winter. Make the most of your outdoor living space with UV protection and UPF 40+ provided by our outdoor fabrics. Outdoor umbrellas provide enhanced enjoyment to your space year round, not just the small amount of time where conditions are perfect. Develop a better guest experience for your friends and family. The wall bracket allows you to dismount the umbrella when it's not in use, saving it from inclement weather and extending the umbrellas life.
Cover your patio, balcony, deck or courtyard. The SU3 wall umbrella can be folded down, covered or put away for storage when it's not required. If you've got an outdoor nook that needs shade to finish it off, then the SU3 wall mounted outdoor umbrella is here to create a unique outdoor experience for you and your guests.
Manufactured from top quality, non-corrosive materials
Patented 'easy opening system'
Umbrella can swing horizontally
Umbrella can tilt 18°
Material Properties:

100% Solution Dyed Olefin 'COSLAN'

Waterproof Rating:

>300mm water column

Maintenance:

All fabrics can be washed and replaced

Weight:

190 g/m2

Colourfastness:

6-7/8

Shade Rating:

UPF 40+

Wall-to-hub Length
1520mm – 1920mm | 5'0" – 6'4"

Canopy Length
2700mm | 8'10"

Canopy Width
2340mm | 7'8"