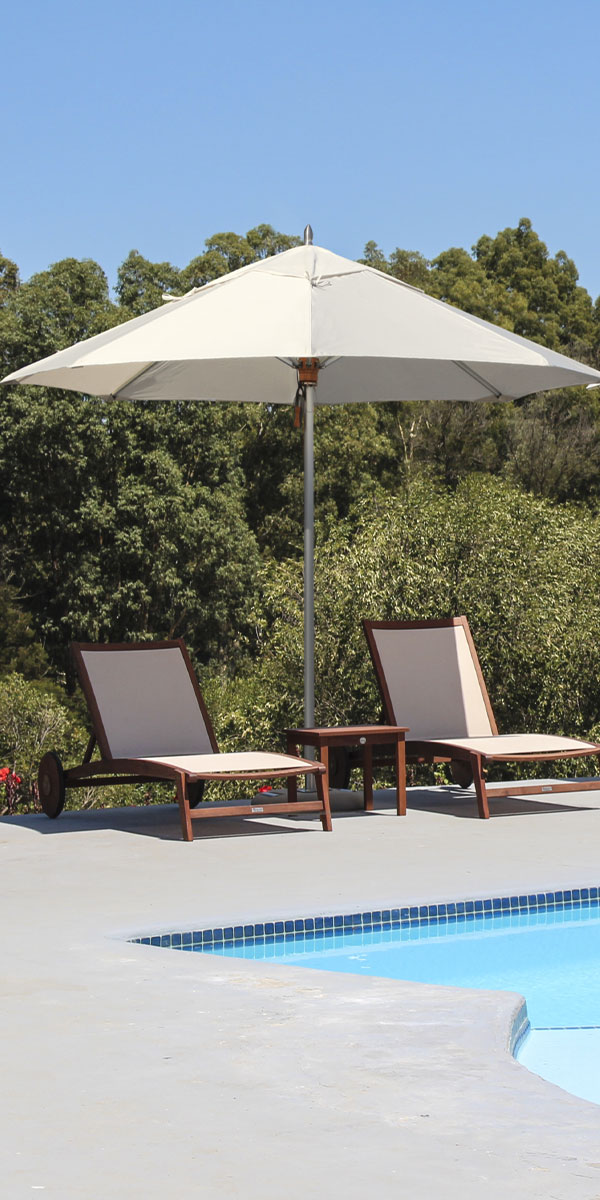 Aluzone
$949.00 – $1,897.00
Tradewinds Aluzone parasols were designed to offer a modern lightweight yet strong parasol utilizing a modern mix of aluminium, stainless steel and the finest kiln dried Eucalyptus timber that is FSC (Forestry Stewardship Council) certified. High quality materials and workmanship ensure that Tradewinds parasols are the number one choice for corporate, private & promotional buyers. Stainless steel fittings are used for high durability and fabric options are naturally resistant to rotting and mildew, acids and alkalis. Fabrics can be Teflon treated to provide water, oil and soil protection as an option.
The wood used in the manufacturing of this range comes from well managed forests which are certified by the Forestry Stewardship Council (FSC).
If you would like one of our other colour options call us on 0800 800 279.